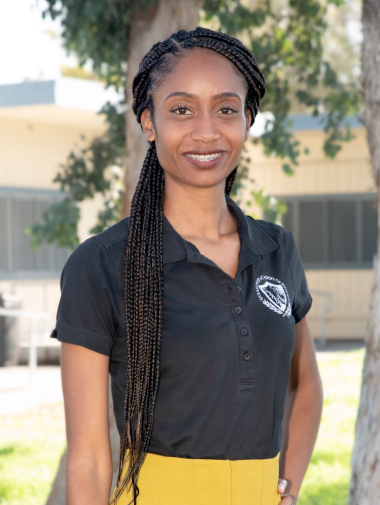 Eva Tillman ​is a credentialed teacher who has been teaching in San Bernardino since 2011. She received a Bachelor of Arts in Liberal Studies from California State University, Long Beach and obtained both a teaching credential and a master's degree in educational administration from California State University, San Bernardino. Eva Tillman has been recognized as Teacher of the Year from Students First, a Community Builder from Black Voice News, an Outstanding Technology Educator by the San Bernardino City Unified School District, and humbly honored for her "dedicated service in the education of youth" by New Hope Missionary Baptist Church. 
Ms. Tillman's educational philosophy is that all students are gifted with a particular skill set and ability. It is the responsibility of the teachers and adults to provide scholars with opportunities to discover their excellence and purpose in this world. 
Ms. Tillman has chosen Savant Prep because she recognizes that it is her destiny to provide the scholars of her community with an exceptional education. After teaching in both the charter and traditional public school sectors, Ms. Tillman was excited for the opportunity to open the doors of Savant Prep in the Fall of 2018 to incorporate the best practices from both experiences. Creating spaces for excellence in education will be Ms. Tillman's lifetime work.