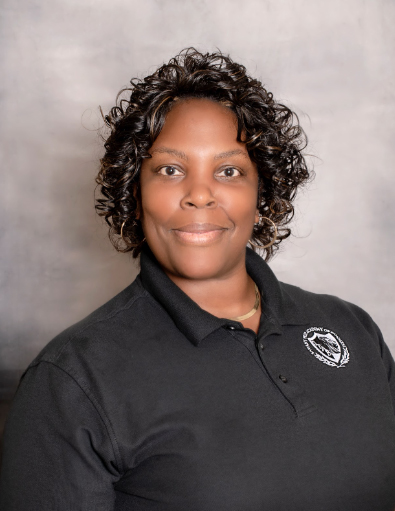 Years in Education:

Mrs. Robertson began teaching in 1995 in the Los Angeles Unified School District.  During her teaching career, she has had experience teaching 1st grade through 5th grade.  After eight years in the classroom, Mrs. Robertson became an Instructional Literacy Coach for two years and a writing coach for half of a year.  After completion of the Administrator Leadership Program within the district, she became an Assistant Principal for three years, then a principal eight years at two different elementary school sites.  After a move to the Inland Empire, Mrs. Robertson once again decided to enter into the classroom and inspire young learners.
Rosenwald High School, New Roads, Louisiana – Graduated May 1987

Southern University and A&M College, Baton Rouge, Louisiana – Bachelor of Science Degree  – Computer Science – Graduated December 1991

National University – Master of Education in Cross-Cultural Teaching – 2000

National University – Preliminary Administrative Credential – 2004

University of California, Irvine – Professional Clear Administrative Credential – 2010
Presenter at California Association of Bilingual Educators (CABE) 2017 – Anaheim, California – Workshop Title: "

The Five Challenges of Close Reading"

Published Author –

Teach Close Reading Like a Pro: A Collection of Lessons and Strategies

, February 2017

Exited

Support School status

from CORE Waiver (School Quality Improvement System) – 2014

Close Reading:  Train the Trainer Institute Certificate – Bureau of Education and Research – April 2015

Presenter – California Association of African American Superintendents and Administrators 2014 Professional Development Conference –

"Strategies to Address Education, Equity and Excellence for African American, Latino and Other Underserved Students"

Sacramento, California – March 2014 – Workshop: Close Reading in the Elementary Classroom

Mentor Principal – LAUSD/AALA On-Call Mentor Principal Support Network – Leadership Pipeline Development and Support Unit – 2012-2013

National Board Certified Teacher – Middle Childhood Certification – 2003
Educational philosophy

– I believe that each child is a unique individual who needs a secure, caring, and stimulating classroom in which to grow and mature emotionally, intellectually, physically, and socially. It is my desire as an educator to help students meet their fullest potential in these areas by providing an environment that is safe, one that promotes a sense of high self-esteem, leadership, and respect for self and others.  I also believe that building authentic relationships with students, parents and community is vital in the learning process. I have learned that students don't care what you know until they know you care.
Why Savant?

  I was blessed, even though I didn't know it at the time, to attend a Kindergarten through 12th grade school that was primarily African American.  After graduating from high school, I attended and graduated from a Historically Black College and University (HBCU). I can now look back and realize that being amongst students and teachers who looked like me, gave me a sense, a pride and an understanding of self as a young, african american that most african-amercian students today don't have.  I believe that Savant Prep Academy of Business is helping African Ameican students develop a deep love and respect for themselves, others, and their community through a judicious approach to discipline and building a financial wealth frame of mind. It is morally imperative that our students have a solid foundation in financial literacy. I want my legacy to be that I had a part of this culturally innovative movement.